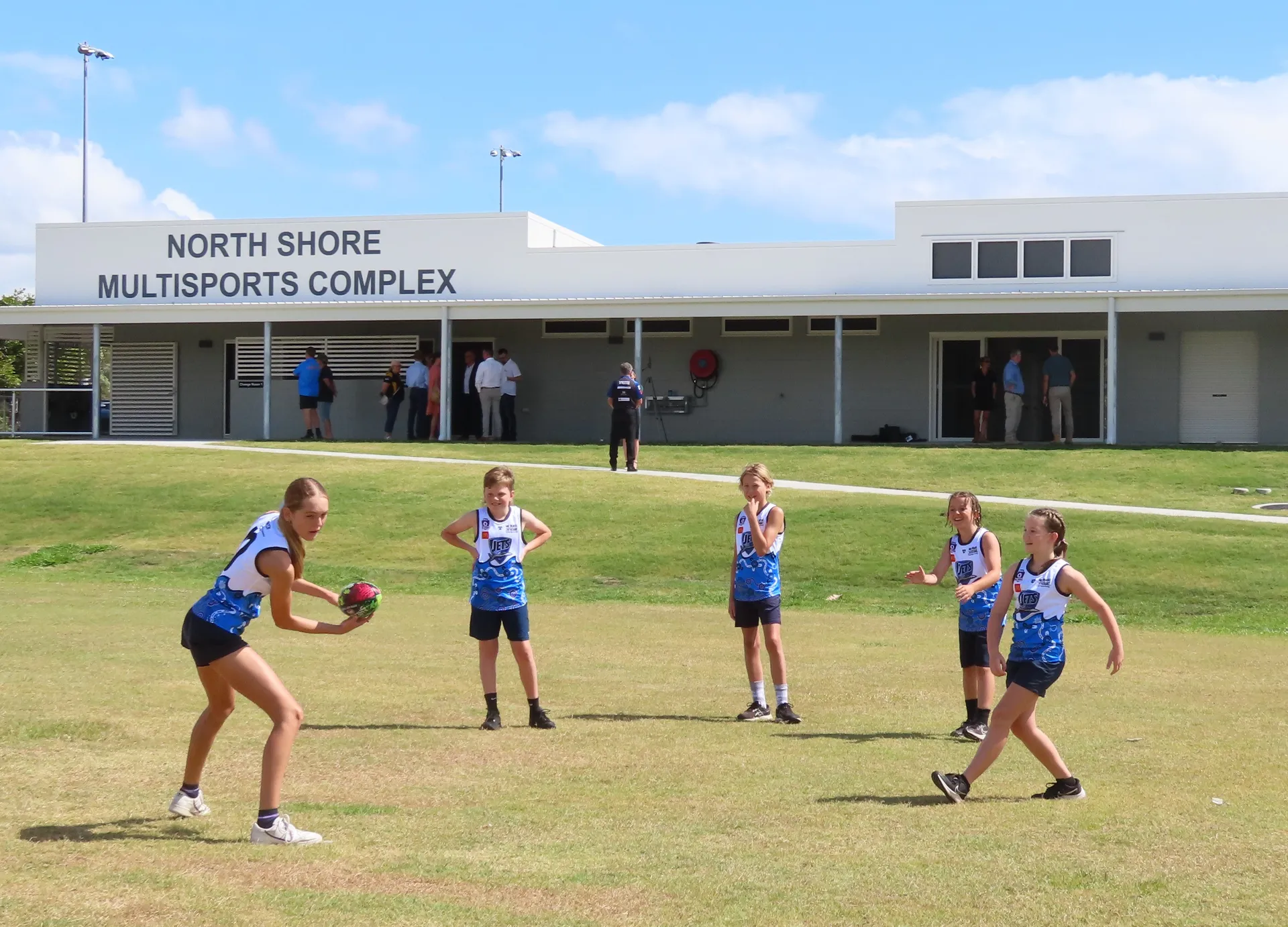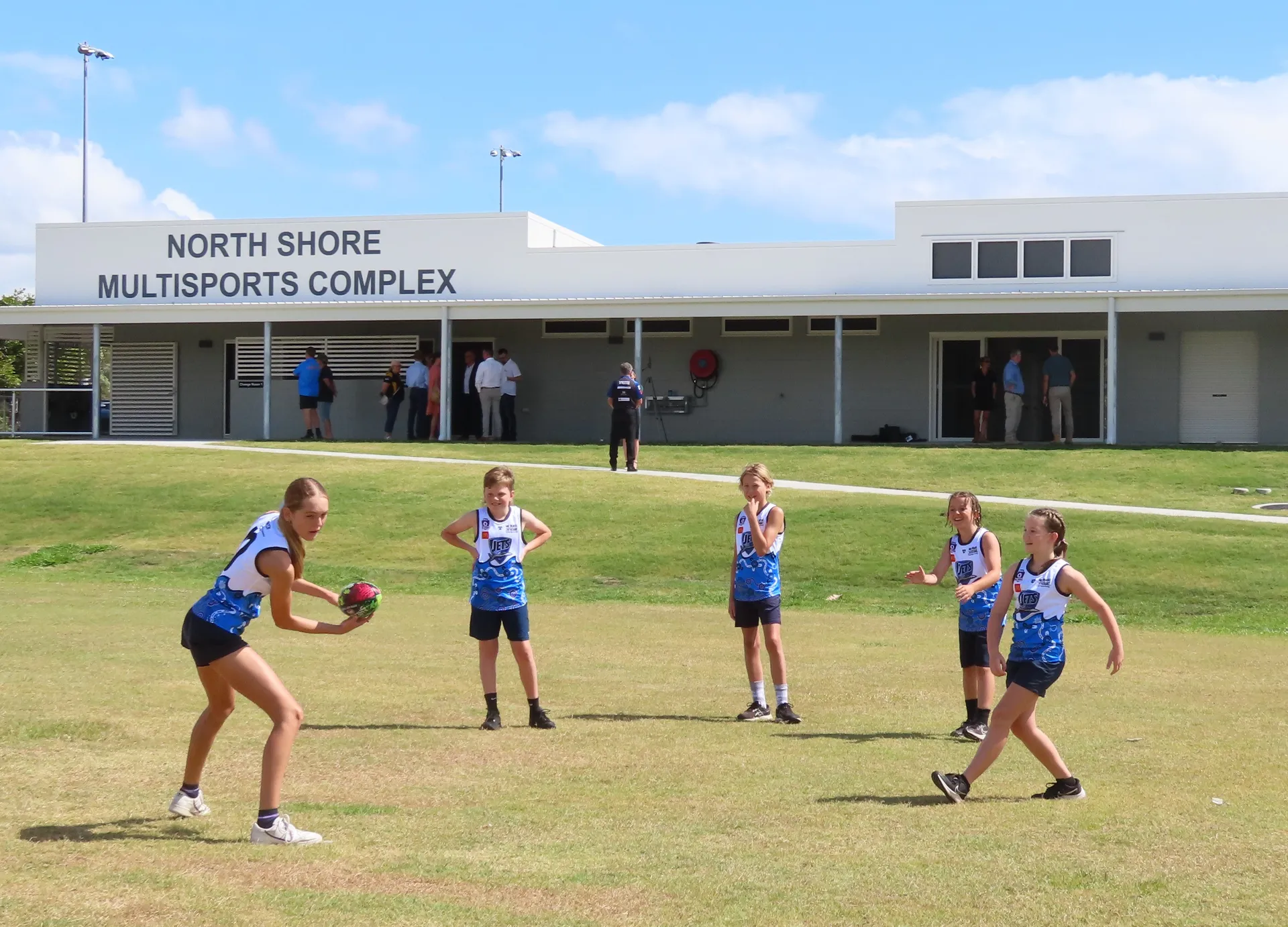 Upgrade to North Shore Sports Complex
Providing community facilities where and when they are needed. North Shore Sports Complex $2.7m upgrade encourages local teams plus host teams from throughout the region, state and nation.
Council's Environment and Liveability Strategy includes a focus on the provision of social infrastructure, ensuring community facilities are provided, maintained and upgraded in line with population growth, where that growth is occurring, and the needs of our changing population.
Enhancing community facilities is vital to improving safety, developing healthy habits, and building critical community infrastructure for generations to come.
The North Shore Multi Sports Complex is one example of this strategic approach. Located at Mudjimba, the facility is home to the North Shore Jets AFL, Mooloolaba SunCity Soccer Club, and Sunshine Coast Baseball. Together, the Complex has a membership of more than 1500 participants.
Recent upgrades to the facility, to the tune of $2.7 million, mean it will now be able to welcome not just local teams, but also host teams from throughout the region, as well as state and national events.
The clubhouse upgrades include:
new LED lighting (allowing night training and competition)
extra changerooms
improved access for all abilities
a better canteen
meeting room and referees' room
an improved storage area and modern public amenities
The improvements will ignite even greater enthusiasm in the local sporting community and new opportunities for both our youth and experienced players.
The Environment and Liveability's central drive for greater sustainability has also been considered. Sustainable design elements include louvres to reduce heat and humidity during the warmer months, as well as solar power and water tanks to improve our green footprint, and new more efficient LED lights for the AFL field.